Please click on the Welcome and Response Pack link if you need to translate the booklets into another language using the Google Translate button at the top of the page
Reception Intake September 2020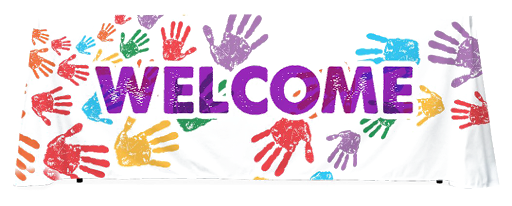 Thursday 9th July 2020 - Scavenger Hunt
Hello children,
Wow! It looks like you really enjoyed the Scavenger Hunt! We have received lots of lovely photos of you having fun (it is not too late to send us a photo if you haven't yet).
These children are going to be your friends in September - we can't wait to meet you all.
Thursday 9th July - Message from the School Nurse
Please find information below from the school nurse regarding support with children starting school in September.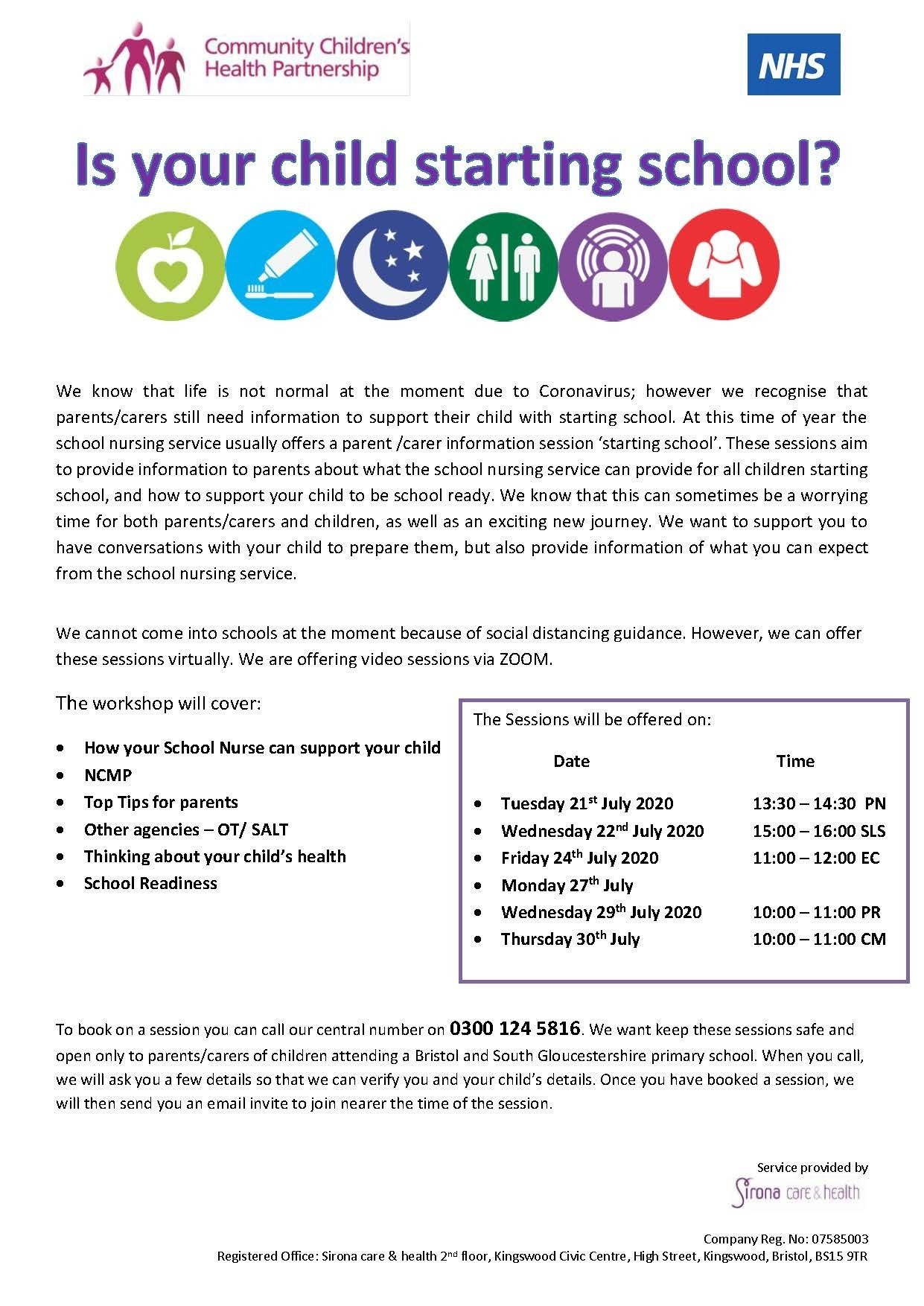 Thursday 2nd July - Scavenger Hunt
Hello children,
Mrs Turnbull would like you to do a scavenger hunt with her! How exciting!
We would love to see a photo of you with all the things you have collected.
Thursday 25th June - Parent Information Presentations
As we are unable to hold our normal Parent Information Evening in school, we have created the following videos based on our usual presentations. Please ask any questions on the questionnaire we will be sending you.
Thursday 25th June - Letter regarding the Parent Information Presentations
Dear Parents,
We hope you are well and enjoying the lovely summer weather.
The majority of you have now picked up your information and child packs from the school – if you haven't done so yet, please do so as soon as possible as it is vital that we have this information. If you cannot collect it from the school between 8am and 4pm, please let us know and we will try to make alternative arrangements. Thank you also to those that have completed and returned their packs already.
Today we will add two videos to the Reception September 2020 Blog on our website – these are in place of the Parent Information Evening that normally takes place in the school in June. We are hoping that this provides you with valuable information and answers many of the questions you may have.
We will also be sending you a questionnaire through the ParentMail (you will receive notification of this on the app). This will give you the opportunity to ask any other questions we have not yet covered. Many of you will have similar questions, so we will collate this and feedback to you on the Blog. You are welcome to write questions or provide information that is specific to your child – this will not be shared with anyone but the appropriate school staff or you may wish to wait to discuss on the telephone appointment you have booked (please remember to book if you have not done so already). The more information we have and the more questions we can answer, the smoother your child's start in September.
Which brings us nicely on to September! We are fully aware how unsettling it is not to know what is happening in September and we wish we could tell you but at the moment, this is not possible. The Government has stated that it wants all children back in school full-time in September but as of yet, we have not been told how this will happen. We are currently working hard to plan for all the different scenarios based on many factors, including the levels of social distancing (which impacts on the space available in the school). As soon as we have received both the national and local authority guidelines, we will be able to implement the best option to ensure the safest and smoothest transition for your child. We will keep you updated every step as the way, so please be patient and understand that this situation is continually evolving and things change often at short notice.
We hope you have found the information we have provided so far useful and look forward to hearing from you.
Kind regards,
Mrs Kathy Burden
Acting Head Teacher
Tuesday 23rd June - Story time with Mrs Turnbull
Hello children,
When you come to St Mary's, you will share lots of wonderful stories with your class. Here is the first one - 'There is a dragon in your book' - read to you by Mrs Turnbull. Hope you like it.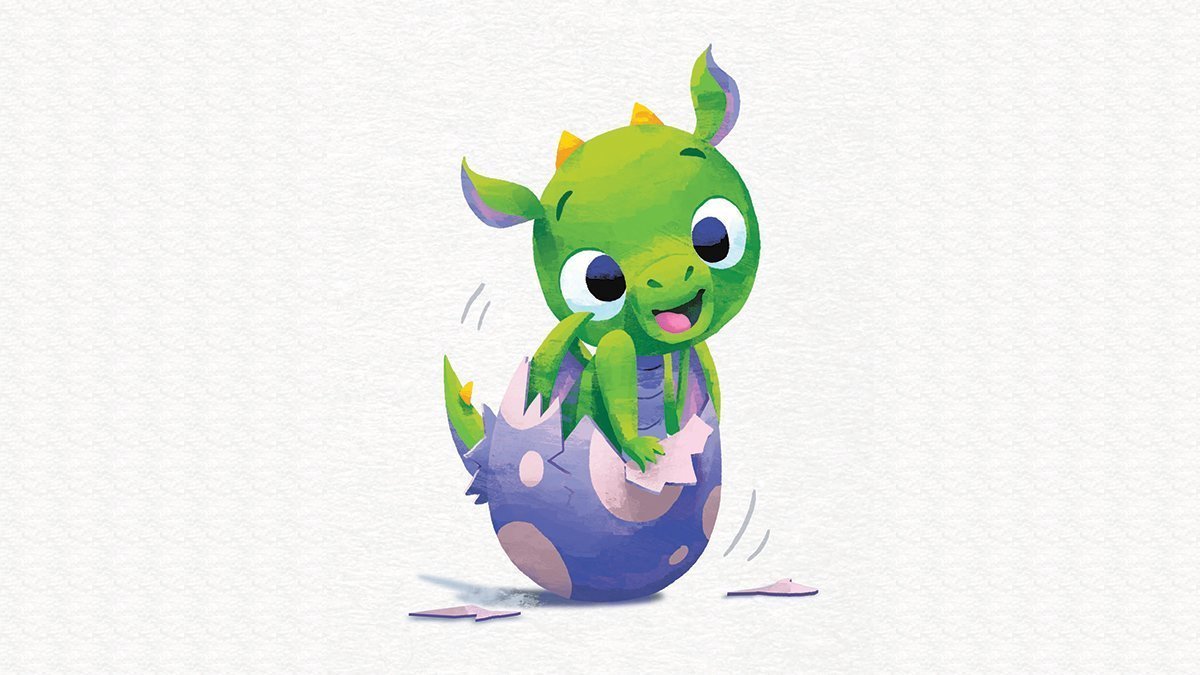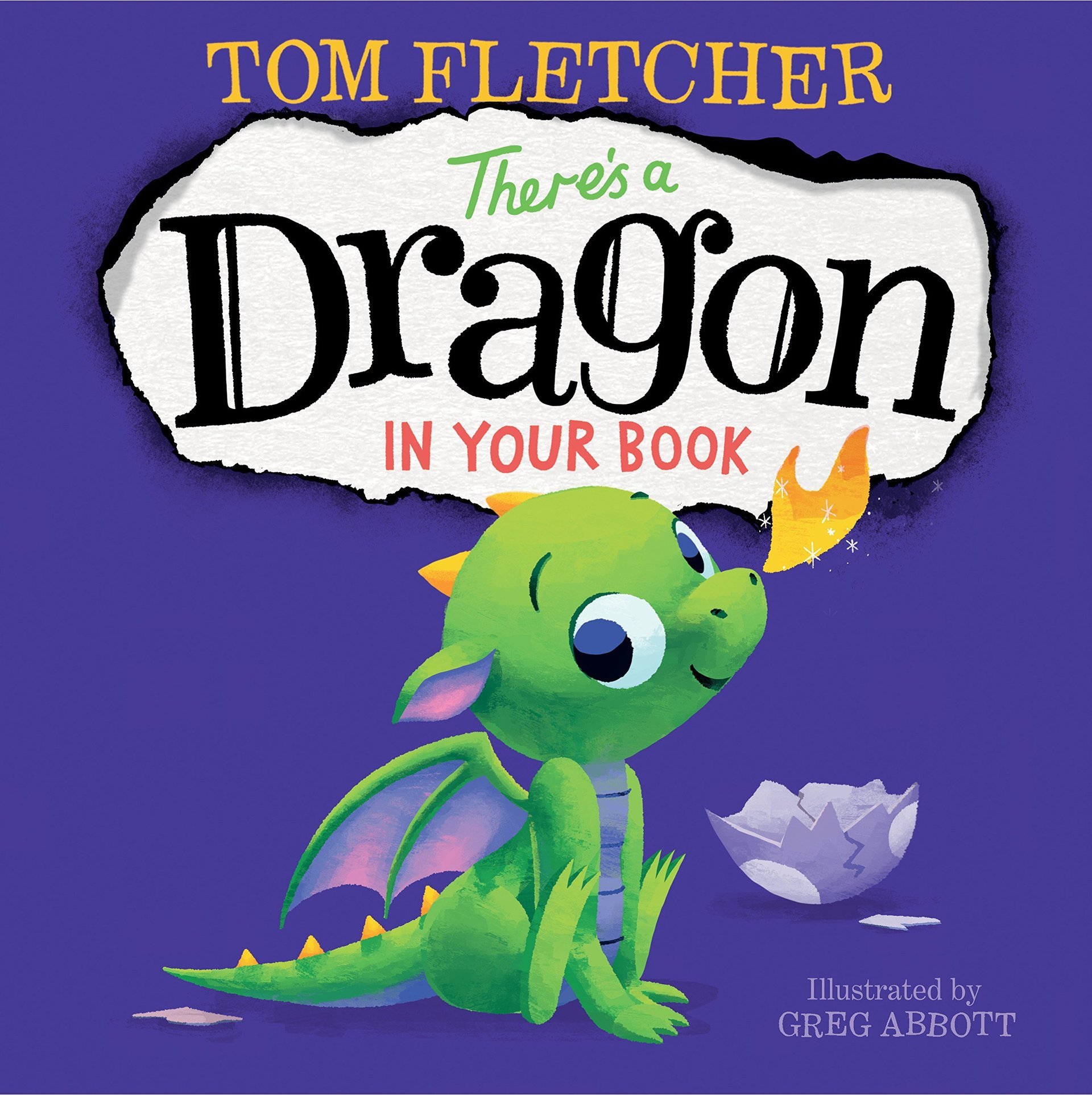 Monday 22nd June - Parent telephone appointments
Dear Parents,
Due to social distancing it has sadly not been possible for you and your child to attend the parents information evening and induction sessions in school that normally take place. We have provided you with information through the blog on the website and the packs we have sent home and there will be a virtual Parents Information Evening video posted on the website this week, which should answer some of your questions. We will also be sending out a questionnaire after you have seen the presentation and will collate and answer all questions.
We think it is important that we have an individual conversation with parents to find out more about your child and answer any questions and concerns. These will be scheduled as a 15 minute telephone call on Friday 3rd or 10th July and can be booked through the Parents' Evening section on the ParentMail app. You will receive a notification and the appointments will be available to book from 8am tomorrow. If you cannot make these dates or feel a telephone call would be an issue due to disability, accessibility or because you have English as an additional language, please notify the office and we will do our best to sort out alternative arrangements (admin@stmarysbs.org.uk – marking the email Reception 2020 Parent telephone appointments).
Many thanks
Mrs Burden
Acting Head Teacher
Thursday 18th June 2020 - A tour of the school
Hello children,
Would you like to see around our school? We hope you are excited to join us in September.
Wednesday 17th June 2020 - Welcome Packs
Dear Parents,
The welcome packs are now ready for collection from the school. We are also a little ahead of ourselves and the children's packs are also ready to be picked up. If you are unable to visit the school between 8am and 4pm in the next week, we are happy to post the Welcome Pack – unfortunately the children's packs contain items that will not fit in the postbox, so will have to wait until a later date if you cannot collect. For social distancing purposes, please knock on the middle window outside the office (it is clearly signed) and we will be happy to pass the packs out or if you call before we will leave them on the table outside (providing it is not raining!). It will be marked with your child's name.
Please look at our new Buddies information below. There will also be a tour of the school with Mrs Lever and Mrs Turnbull and other information posted here later in the week.
Wednesday 17th June 2020 - Welcome from the Buddies!
All children starting in Reception Class are allocated a Buddy. They would like to introduce themselves.
Friday 12th June 2020 - Induction letter sent to parents
Dear Parents,
We hope you and your family are well and are looking forward to your child starting St Mary's school in September. We appreciate that there may be some apprehension under the current circumstances but we are going to do our best to alleviate any concerns you and your child have.
This year the induction programme for our new Reception 2020 class will be significantly different to previous years. Due to the current pandemic, social distancing measures and the risk associated with these, we feel we are unable to invite children into school for induction sessions but instead will make the induction process a virtual one to help prepare your children to start school in September.
We have developed a timetable of events to support your child and give you as much information as we can, with the opportunities to ask any questions you may have. This week we have uploaded videos from the Reception teachers on to the Reception September 2020 Blog on our website and connected you to ParentMail. The other events we have scheduled are as follows:-
Week commencing

15.06.20

Tour of school video will be posted on our on Blog
Welcome pack sent and uploaded onto the website. This will give you all the information you need. A response pack will need to be completed and returned as soon as possible.
'All about Me' sheet sent home. We would like this to be completed and returned with a photo, so everyone can start putting a face to a name and learning more about your child.
Your child can see all the new Year 6 buddies for September on the Blog. All children will be given a buddy who will support them through the year.

22.06.20

Story time – our Reception teachers will post a video on the Blog for your child to enjoy.
A pack for your child will be available to collect from the school, with information to prepare them for September (we will email you when they are ready
Parent Information Video will be posted on the Blog. This will be a presentation similar to the one we normally use at the Parent's Information Evening.
Questionnaire - Obviously you will not be there in person to ask questions, so we will set up a ParentMail Form through the ParentMail app. You can then ask any questions that have not been answered and we will collate and add to the Blog.
Telephone appointments to be scheduled for a parent appointment – this will also be done through the ParentMail, where you select your slot for a call from the teacher.

29.06.20

Activity Session video for children to get involved will be posted on the Blog and sent by email.
We will post a collection of the answers to questions you have asked.
Parent telephone appointment (Friday 3rd or 10th)
Latest date to return the welcome pack forms please!

6/07/20

Parent telephone appointments for those not booked the previous week (Friday 10th)
At this point we are unsure as to the plans for induction in September – as you can appreciate, things are changing on a daily basis. We will keep you fully up to date with information as it is released. Please rest assured that we would like your child in school in September as soon as we can, as soon as it is safe and in a way that supports them in their transition.
We appreciate that you and your child may be disappointed they are not able to come into school for transition; St Mary's has been open throughout lockdown for key worker pupils and we now also have three year groups in Bubbles of up to 15 pupils. This means we are at capacity with all staff and classrooms being used. Current guidance from the LA states that parents are not allowed on the school premises to decrease the risk of infection. We feel that it would be very difficult to try and run transition sessions for pre – school children without the physical presence of their parents in these initial sessions. We also do not want to put your child at any unnecessary risk by attending sessions within the school building.
We will work hard so that this virtual induction process will be a success – we are always open to questions and feedback, so please do get in touch with any questions or comments that you have. Please always mark the subject of any emails as 'Reception September 2020', so we can answer them as quick as possible – admin@stmarysbs.org.uk.
We look forward to meeting you all soon.
Mrs Burden and all the staff at St Mary's
Thursday 11th June 2020 - Welcome from the Reception teachers
Hello everyone!
We hope you are all well.
You should by now have received an invitation to connect to ParentMail - we see many of you have already connected, which is great! We hope to be in touch regularly now and a letter about the induction process will be emailed tomorrow. Obviously these are uncertain time but we will do our best to support you all as much as we can.
We will include all letters we send to you on this page too, so if English is not your first language, click on the Google Translate at the top of this page and it will change it to the language you choose.
We would like to start today by introducing you to our Reception teachers - they are looking forward to meeting all the new children.
More information will be forwarded to you tomorrow.
Welcome to our Reception September 2020 Blog!
We are really looking forward to you all being part of the St Mary's community. You should have received an initial letter by now, with details of how we will be communicating with you in the future (Welcome Letter). Please remember to email your details to us, so we can get you set up on the ParentMail app.
The induction process is going to be different this year due to social distancing during the Coronavirus Pandemic but we will endeavour to do everything we can to ensure the smoothest transition for your child. Details of how we hope to do this will be with you over the next few days.
Keep checking back for more information.