Bike-It
May 2018 - Bike It Breakfast
The weather was kind to us for Bike It breakfast and an amazing 86 children cycled or scooted to school to join us for breakfast.
A huge thank you to Sewing Club for the lovely colourful bunting they created for us and also to Sebastian (Year 6) for baking soda bread, it was delicious!
Well done to all the Bike It crew who got up extra early and who organised the breakfast brilliantly! Look out for the last one of the year in July.
Raffle prize winners were:
Aaron (Year3)
Jonny (Year 3)
Craig (Year 4)
Caitlin (Year 4)
Evan (Year 4)
Adam (Year 6)
27th September 2017
Our first Bike It breakfast of the new school year and the weather was kind to us!
We joined up with National Fitness Day by welcoming all who had walked, cycled or used their scooter to get to school.
It was lovely to see everyone enjoying breakfast served up by a fantastic new Bike It crew, who were keen to start the new year of activities. This year are crew are:-
From St.Augustine's (Year 3) - Aaron, Holly, Courtney
From St.Bernadette's (Year 4) - Oskar O, Nicolla, Evan, Anna
From St.Martin's (Year 5) - Mollie
From St.Francis' (Year 6) Naoisa, Sebastian, Calum, Ben
Also a huge thanks to everyone (staff, parents and children) who helped set up and tidy away at the end.
Last week we conducted a 'travel to school' survey as part of our move towards being a more active school. Every day we asked all the children to tell us how they came to school, this will hopefully give us a little insight into how active we are as a school community and what we could do to make improvements. Look out for the results of the survey on the Eco Schools display board in the playground.
5th April 2017
Our second Bike It breakfast of the year and we were blessed with a beautiful morning. A huge thank you to all the parents who not only brought along their children on bikes and scooters but also helped decorate them as well. And they were fantastic! So thank you very much for the effort.
Another huge thank you to the Bike It crew who worked very hard to make breakfast for everyone, well done Bike It crew.
Thanks also to Mrs Hobday for organising and Mrs Shetty, Mrs Herniman and Mr Nicholls for all your help.
We look forward to our next breakfast in the summer.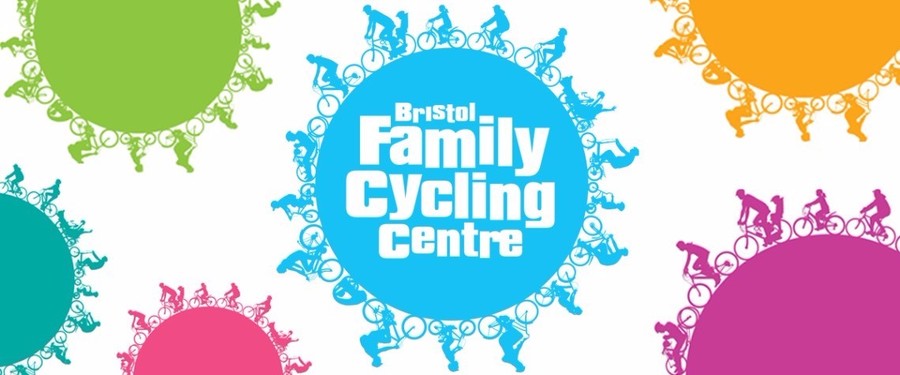 The Bristol Family Cycling Centre at Hengrove is a new purpose-built facility for the West of England, giving people of all ages and abilities the chance to learn to ride a bike and practice their skills on a safe, traffic-free cycle track.
Cycle training activities and sessions run most days and are a great way to get people cycling in a fun and friendly atmosphere with Bikeability-trained cycle trainers.
Activities include:
Bikeability training – from balance bikes for young children, right up to adult cycle training
Family cycling activities
Children's bike exchange and sales
Bike maintenance sessions for adults
Free after-school drop in bike maintenance sessions for under 18s (starting again at Easter)
Back to biking sessions for adults to regain their cycling confidence
Regular open sessions available – just turn up on the day!
A current timetable of events can be found on the Bike It notice board opposite the Year 6 classroom.
For more information please go to www.betterbybike.info.
9th November 2016
Our first Bike It breakfast of the year and unfortunately we had to go inside as the weather was really gloomy. However the children made up for it with a fantastic attendance and all of the french-themed breakfast disappeared!
The Bike It crew were amazing and did a fantastic job with the raffle and dealing with all the breakfasts requests.
The raffle prize winners were:
Damon and Charlie - Year 6
Ben and Max - Year 5
Taona, Isabella and Craig - Year 3
Josh M - Year 2
Chaneil - Year 1
Kieran - Rec
November 2016

The aim of Bike It is to promote cycling, in the hope that our children will grow into adults who ride a bike for leisure, exercise and as a means of transport.

We want children to have fun riding their bikes so we organise Bike It Breakfasts, competitions and other events throughout the year. We also have a Bike It noticeboard in the corridor opposite Year 6 so please take a look when you are in school, we will be displaying useful cycling/scooter information, helpful websites and information on cycling trails over the course of the year.

Every year we invite pupils in Key Stage 2 to apply to be in the Bike It Crew. Their role is to assist in the running of these events. This year's crew are:

Taona and Adam - Year 3

Claudia and Mollie - Year 4

Nico and Maisy - Year 5

Connie, Nitish and Isabelle - Year 6

Our first Bike It Breakfast of the year will be on Wednesday 9th November, it will be held from 8.30 am until 8.55 in the school playground. If the weather is unkind to us then we will be in the hall! For this first breakfast there will be a French theme supporting the learning of French that takes place within the school.
Why not try our bike-it trial.